---
---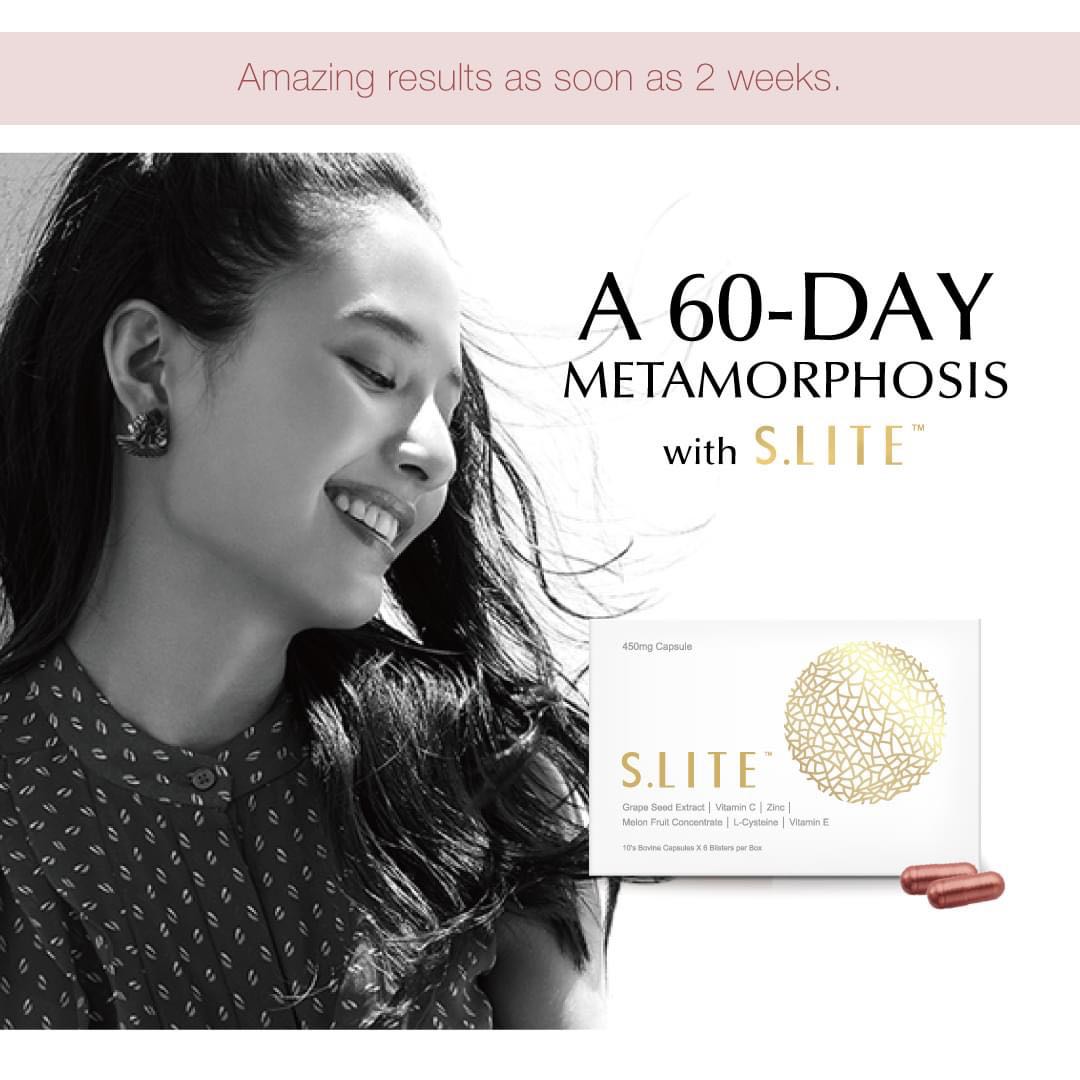 WHAT IS
S·LITE 

?

A nutricosmetic dietary supplement specially designed to revers signs of ageing and bring back skin's luminosity where topical skincare cannot reach.

S·LITE is formulated with high concentration of patented SuperOxide Dismustase (SOD Extramel), the mother of all antioxidants to protect skin cells from oxidative damage.

To complete the internal skincare system, L-Cysteine, an FDA-approved additive is added to boost skin whitening abilities.

 

  



Benefits

Delays Skin Aging                                                                                                    

Aged people has significantly lower SOD levels than younger population. Studies showed that the restoration of SOD leads to a significant increased life span of cells, visibly corrects the first signs of ageing.
Lightens Skin tone

SOD Extramel neutralizes oxidative damage caused by prolonged exposure to UV, effectively prevents Melanogenesis or pigmentation of skin. This super antioxidant also repairs skin cells, restoring radiance to skin.

Protect Against UV
UV is the largest environmental source of free radicals. S·LITE has SOD Extramel, a super antioxidant and anti-inflammatory agent, guarding skin from oxidative damage and UV-inflammatory reactions caused by exposure to UV.

Anti-Inflammatory
S·LITE with its abundance in anti-inflammatory agents, is capable to stop inflammation caused by photo-oxidation, wounds or acne and enhances skin cell regeneration.

Improve Skin Quality
SOD Extramel aids wound healing process and inhibits fibrosis (scarring). It fights both the fibrosis state of the connective tissue and the fat cells to hypertrophy to effectively reduce cellulite.

Promote Better Skin Moisture
S·LITE formulation enhances skin's ability to retain moisture.

Promote Better Skin Texture
The active ingredients in S·LITE, especially SOD Extramel, are scientifically proven to significantly reduce the appearance, contours and depth of lines and wrinkles, improving skin texture and overall pore size.

Reduced Collagen Degradation
The molecular structure of collagen is gradually damaged by reactive oxygen species, eventually producing outward signs of ageing. S·LITE effectively prevents collagen from oxidative breakdown, maintaining skin elasticity and its youthful appearance.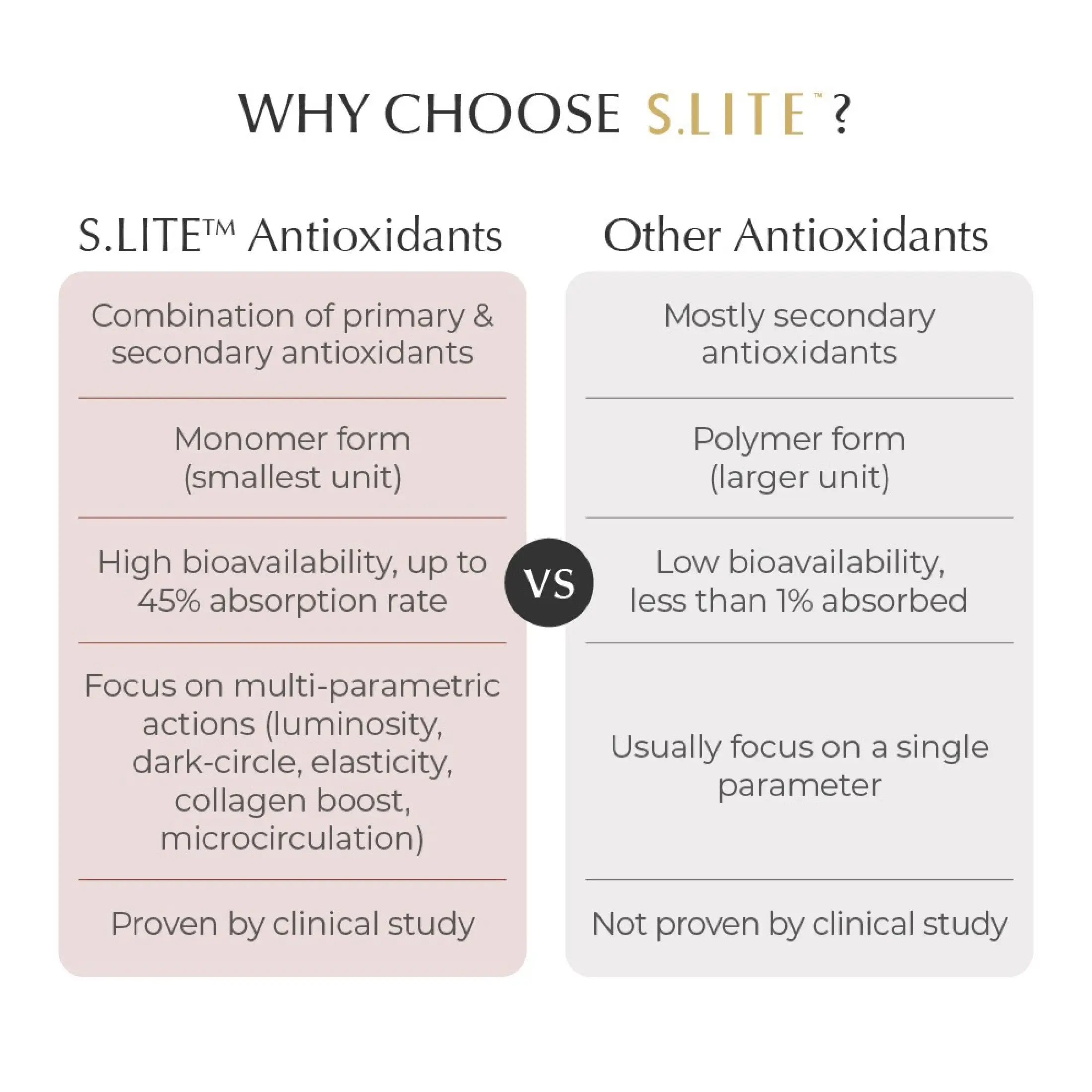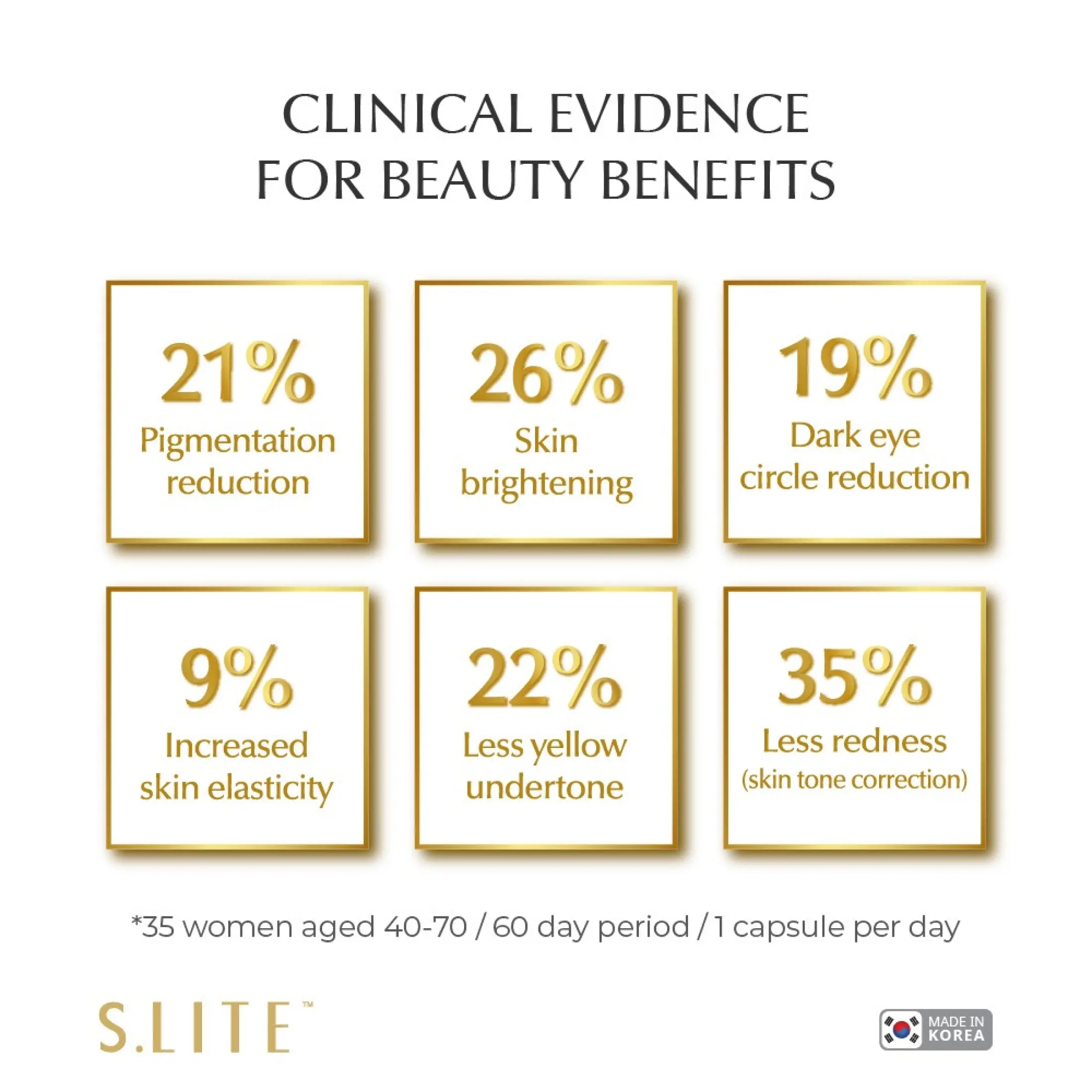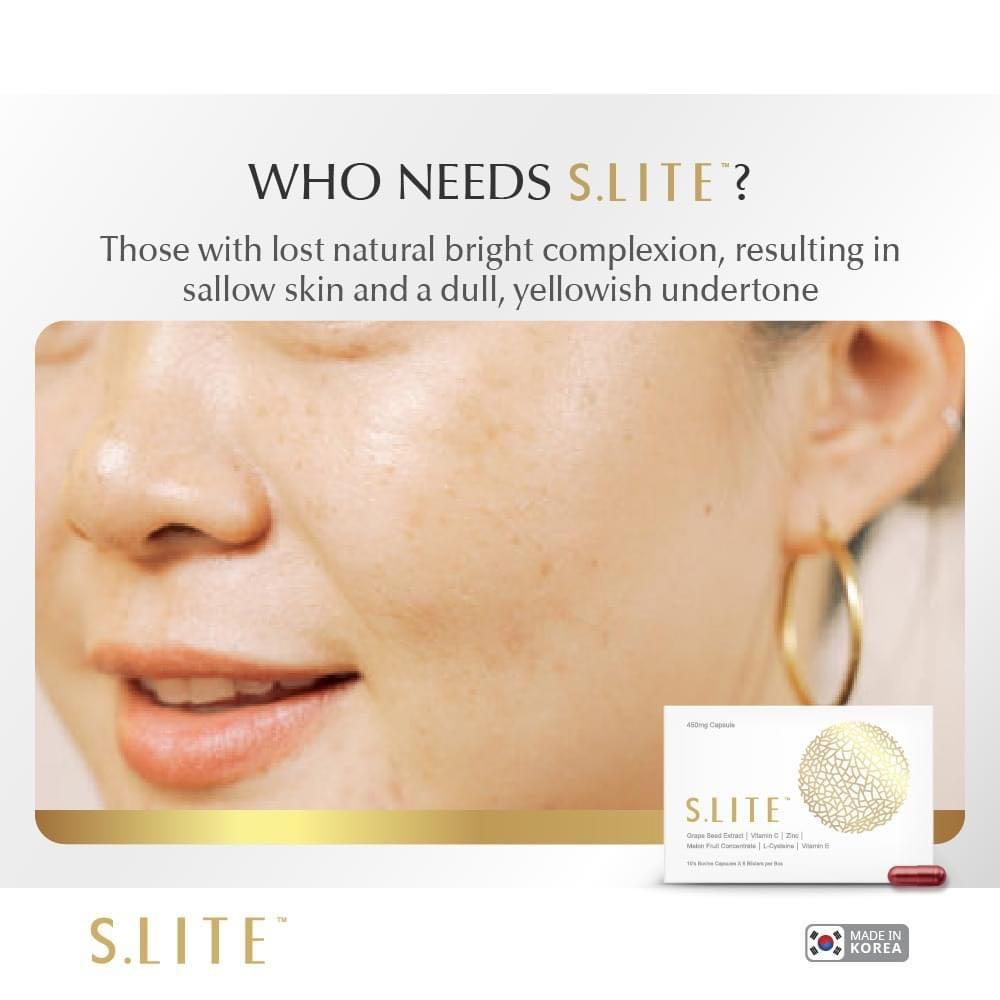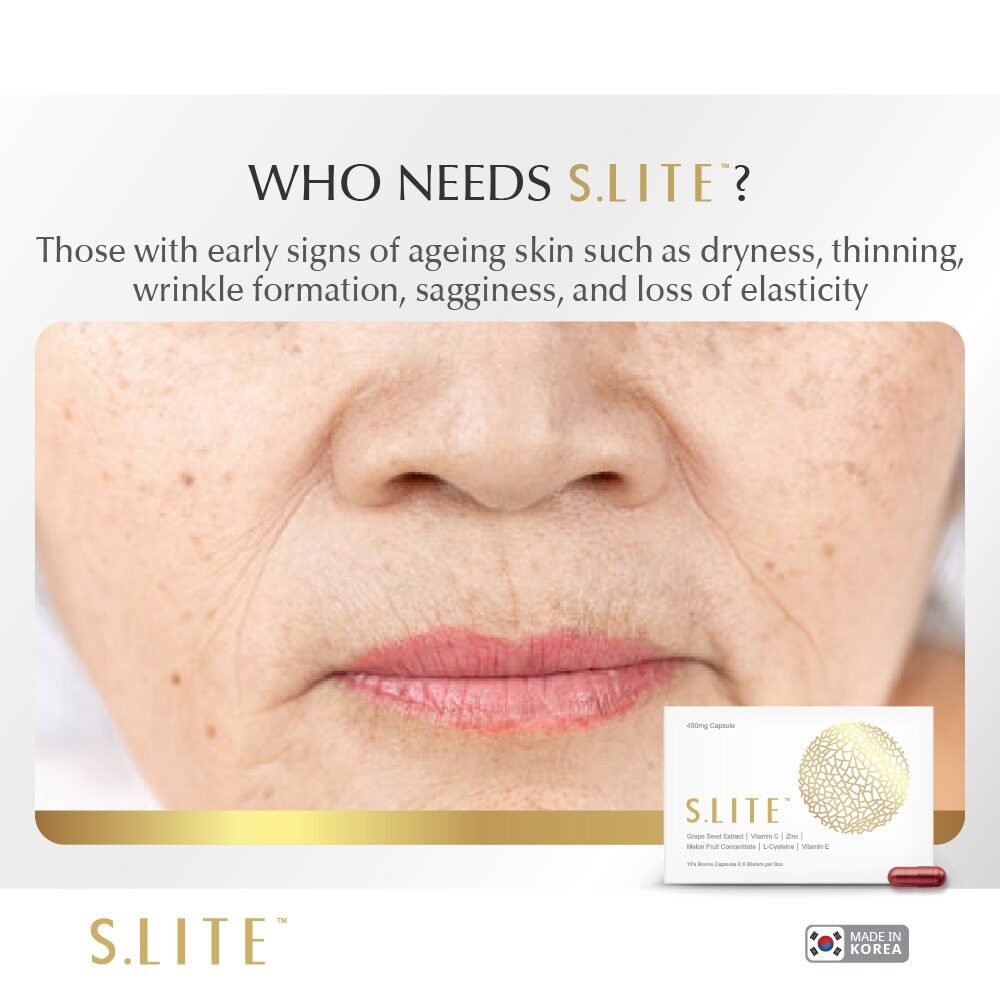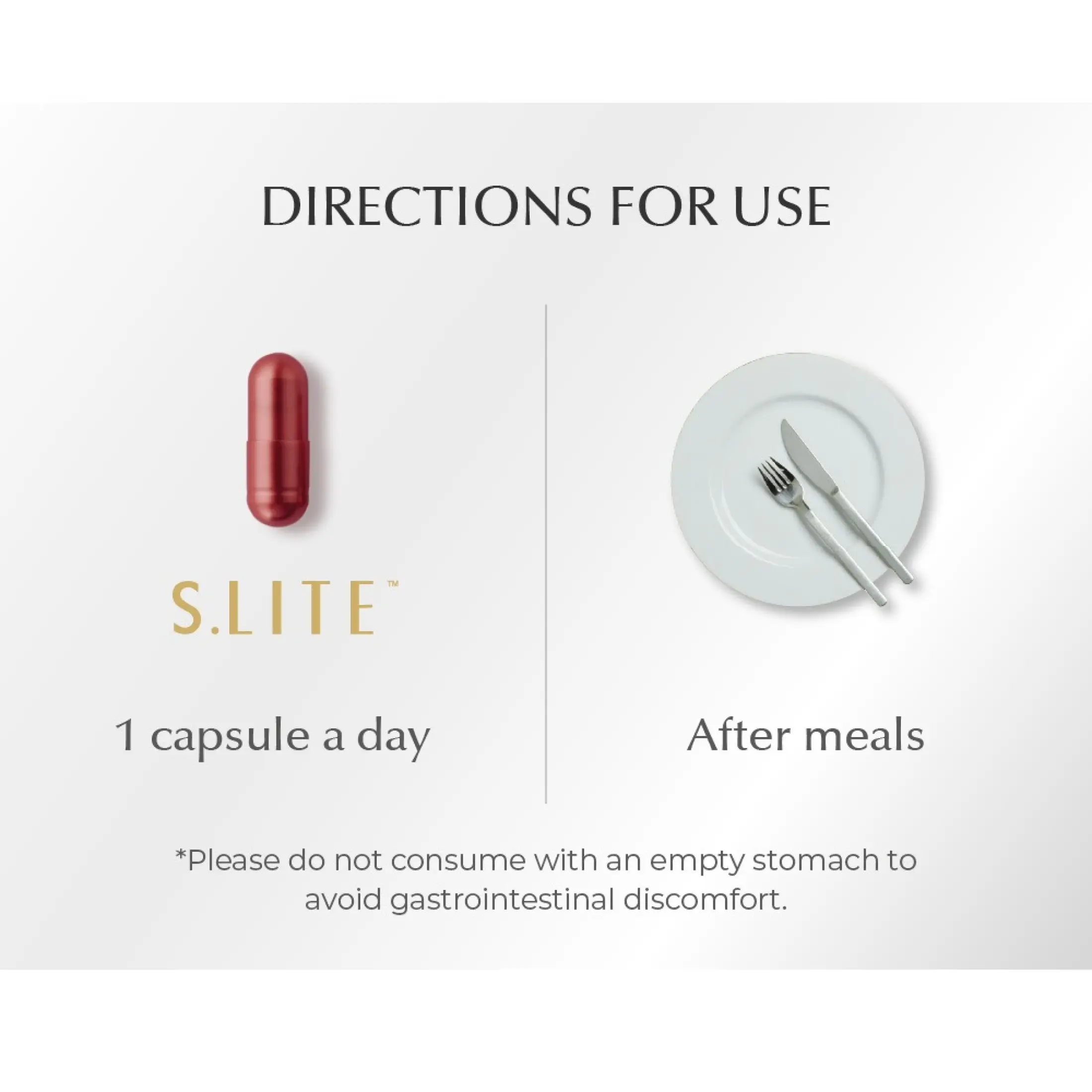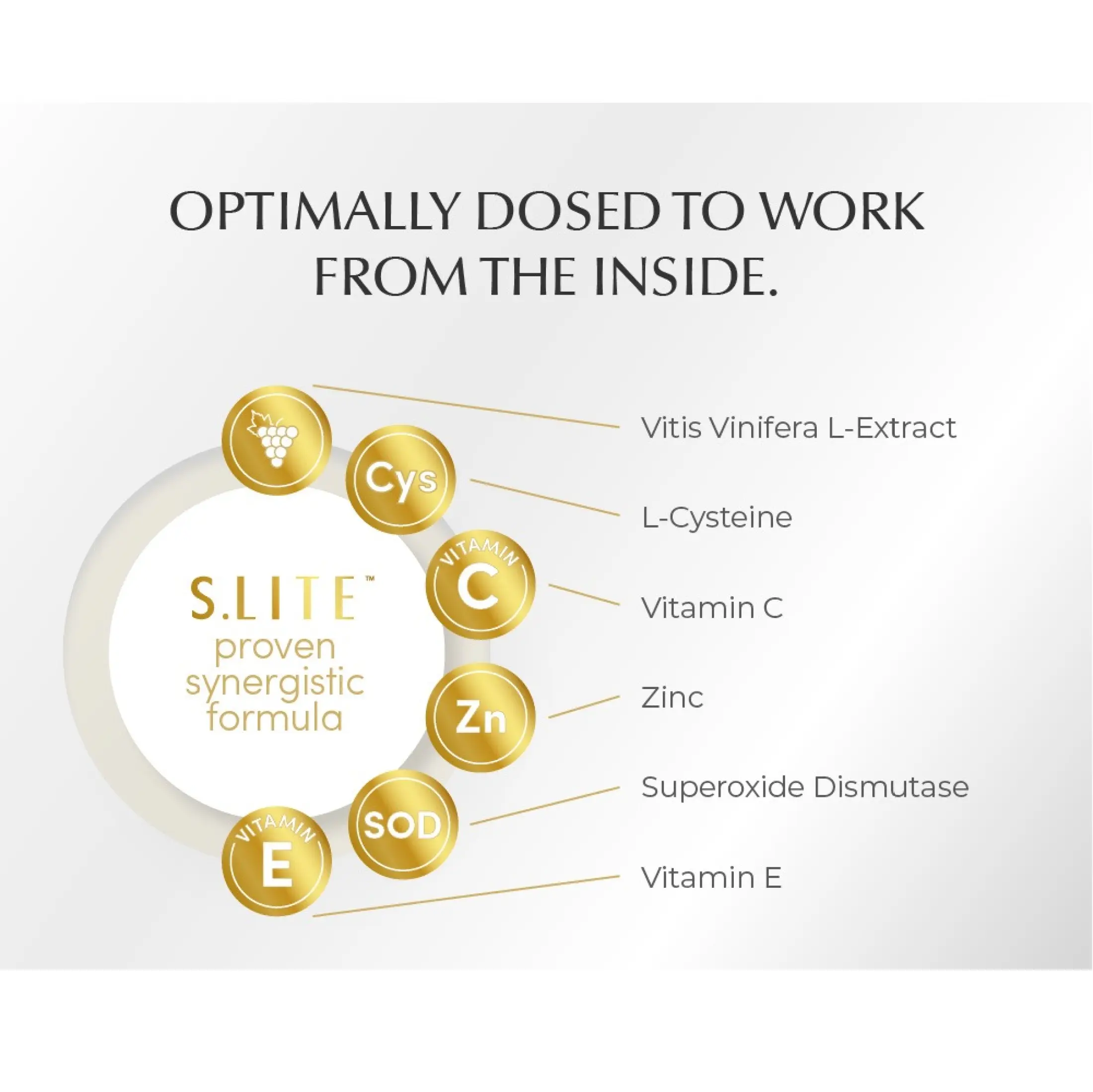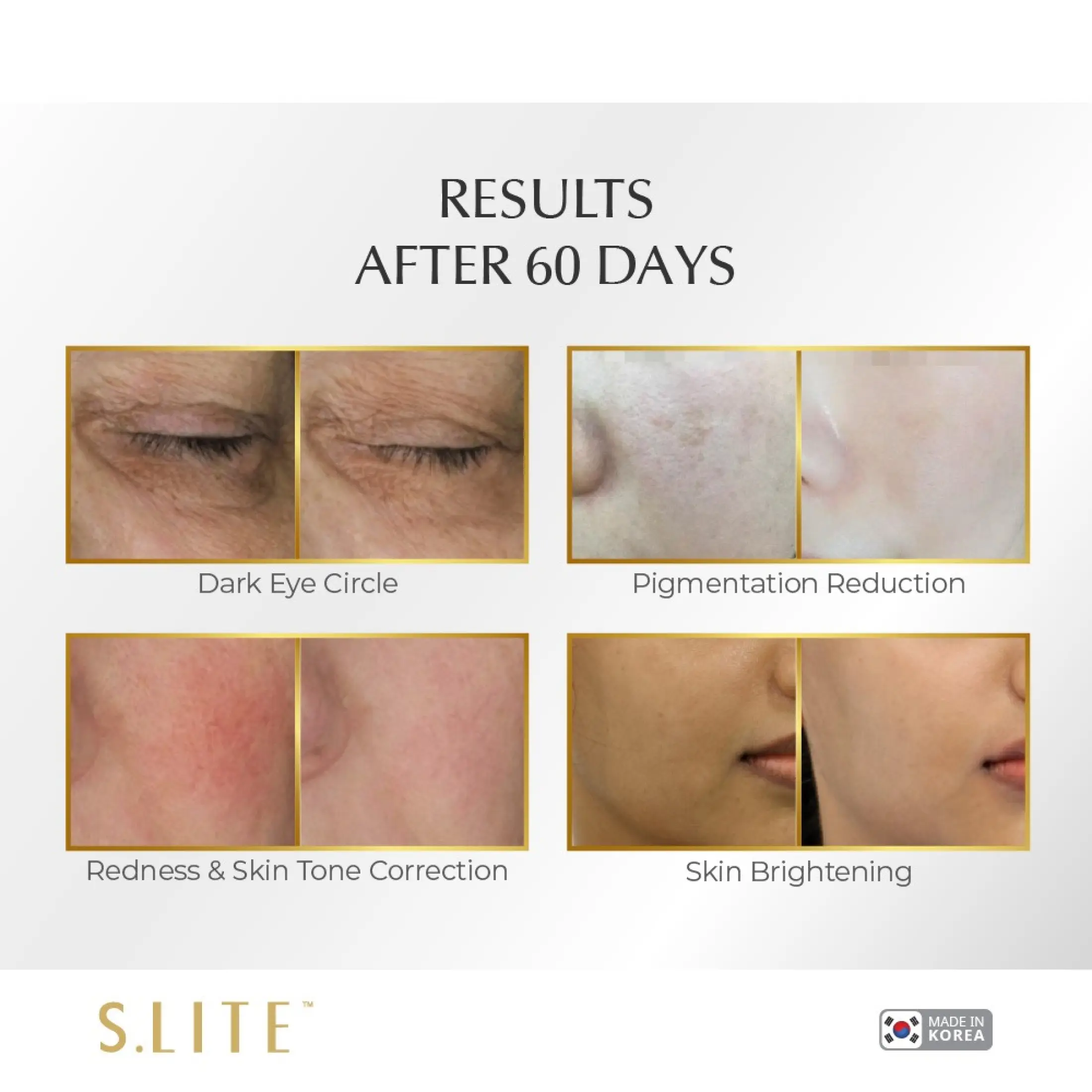 ---