---
---
ZO Dual Action Scrub
The ZO Skin Health Dual Action Scrub is part of your everyday system to scrub away dead skin cells and remove excess facial oil. This helps to keep the skin clean and pores clear. By targeting surface oil and bacteria on the skin to calm and soothe the skin.
Benefits:
Dual action exfoliation for clear, glowing skin.
Targets surface oil and bacteria
Calms and soothes the skin
Restores lipids to enhance barrier restoration.
Advanced Information:
Lactic and salicylic acid: Chemically exfoliate dead skin cells
Melaleuca alternifolia (tea tree) leaf oil: Dissolves and removes excess oils on skin while destroying bacteria that can lead to acne
ZOX12®: Exclusive 12-hour time release antioxidant complex (encapsulated vitamins A, C and E) helps protect the skin from free radical damage and prevents future signs of premature aging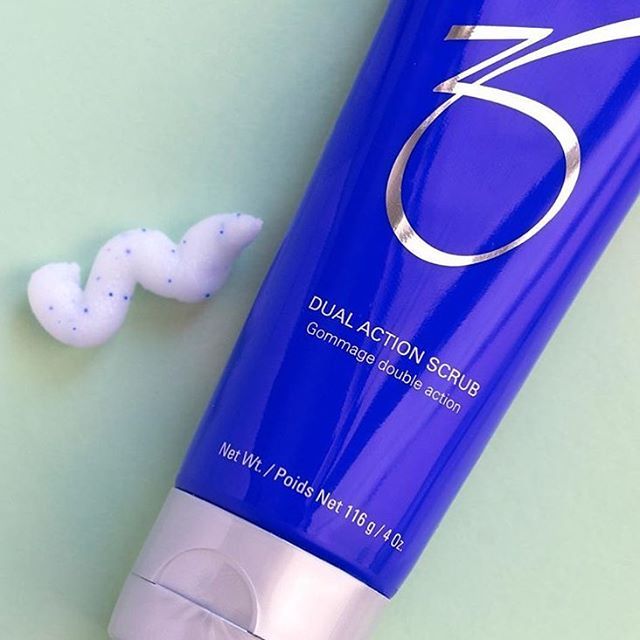 ZO Skin Health Dual Action Scrub is further complimented by:
Enzymatic peel for further prevention of breakouts and exfoliation
ClearSkin supplements to help boost your skins appearance from the inside
ZO Skin Health Exfoliation Accelerator to further improve and accelerate your results
Size: 116 G / 4 Oz.
---